..:: Funny Cartoon Photo Comment of the Movie - The Dirty Picture ::..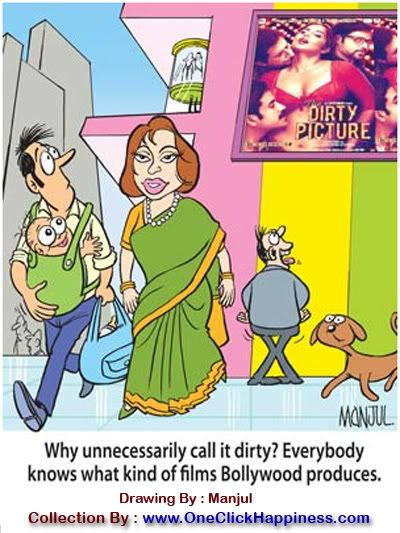 The Great Cartoonist cum Artist "Manjul" wants to share funny photo cartoon comment for the latest released movie "The Dirty Picture" as - "Why unnecessarily call it dirty? When everybody knows what kind of films that Bollywood produces".
Tag : Funny caroon photo, image, pic of the movie The Dirty Picture, Funny Vidya Balan, funny naseeruddin shah, funny emraan hashmi, funny Tusshar Kapoor, new look of vidya balan, family entertainment, tusar kapur, imran, nasrudin.