..:: China's basketball Player Yao Ming ::..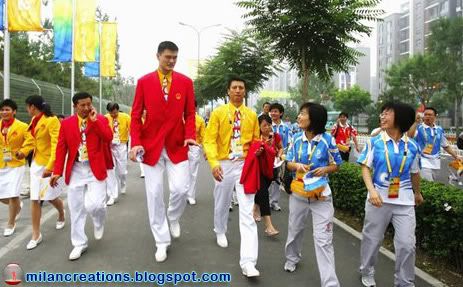 Yao Ming
is a Chinese name; the family name is Yao. Yao Ming (Chinese: 姚明; pinyin: Yáo Míng) (born September 12, 1980) is a Chinese professional basketball player who plays for the Houston Rockets of the National Basketball Association (NBA). He is currently the tallest player in the NBA, at 7 feet 6 inches (2.29 m).
Yao
, who was born in Shanghai, China, started playing for the Shanghai Sharks as a teenager, and played on their senior team for five years in the Chinese Basketball Association (CBA), winning a championship in his final year. He entered the 2002 NBA Draft, and after negotiating with the CBA and the Sharks to secure his release, he was selected by the Houston Rockets as the first overall pick of the draft. He has since been selected to start for the Western Conference in the NBA All-Star Game in all six of his seasons, and has been named to the All-NBA Team team three times. However, the Rockets have not advanced past the first round of the playoffs since he joined the team, and he has missed significant time due to injury in each of the past three seasons.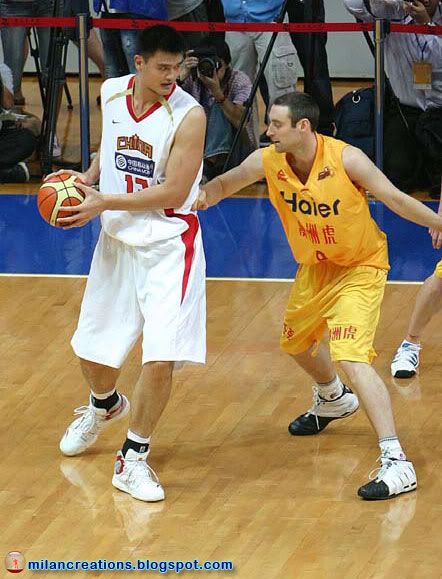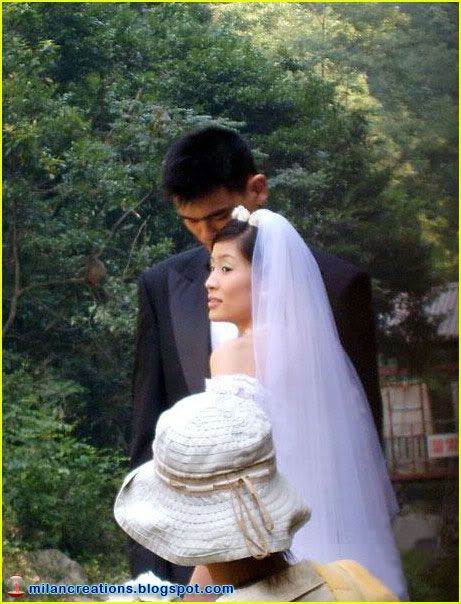 Houston Rockets' basketball star
Yao Ming
married longtime girlfriend
Ye Li
at a swank hotel in his hometown of Shanghai.
About 70 close friends and relatives joined 7′6″
Yao
, who is 26, and the 6′2″
Ye
, 25, at the five-star Shangri-La Hotel.
The couple met each other about eight years ago.
Ye
is also a basketball player for the Chinese national women's team.